Develops and supports communal housing which is friendly, ecological and grounded in solidarity; places of learning and commiting to lifestyles that respect both people and the planet, where people come to live together for a common goal.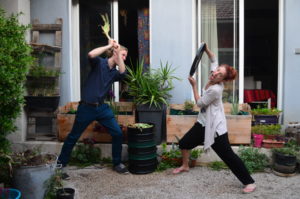 The 'ekolok' project was born in December 2015 at the COP21 in Paris. Marjolaine Bert, coached in social entrepreneurship by Ticket for Change, decided to do a Tour de France of ekoloks, notably by bike with Julia Javelaud. In March 2016, she wrote with Célie Couché the « The practical guide to ecological and solidarity-based communal living », published and distributed by the Colibris association. The Facebook page of ekolok is the main space for sharing information whilst awaiting for the website to be up and running.
The project aims to develop and support the ekoloks, via: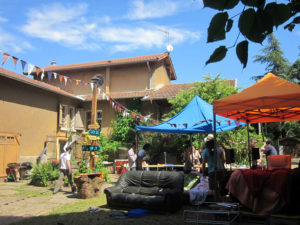 the creation of links between the colocations to share experiences, help each other, mutualize
connecting individuals interested in joining or creating an ekolok,
inspiring and proposing tools for a commitment process.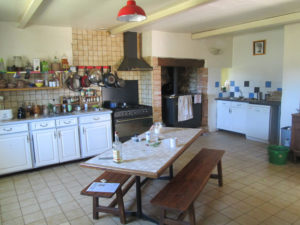 The 'ekolok' project develops and supports friendly, ecological and solidarity-based housesharing through the management of an active network, in particular via : contact databases and Facebook; the writing of the 'Guide de la colocation Ecologique et Solidaire'; participation in festivals, etc.
Running the network: online and offline, +120 shared searches
Guide to ecological and solidarity-based colocation: distribution, preparation of a second version.
Inspiration: monitoring, visits and new experiences of ekolok, press relations, support for students' research papers
Locations: everywhere, especially France (Tour de France des Ekolok in 2016, etc.) Target groups: roommates, people wishing to live in shared eco-housing
Tempted? Try it! ekolok guides you!
Shared housing in general, and ekoloks in particular, are places of sharing, learning and commitment to lifestyles that are respectful of both people and the planet, where people come together to live around a common project. These initiatives need to be encouraged, linked and supported.
ekolok works with 8 practical cards accompanied by exercises-tools: